Copy: Constructed to Destroy

A campaign for Aktionsbuendnis Landmine.de, a German organization fighting against landmines. I like how these ads don't use graphic imagery, which only generates an emotional response. These ads tastefully communicating the power of landmines in a way that makes you think about the problem instead of making you turn your head away and wish you had never seen the ad. Agency: Scholz & Friends Berlin GmbH

via houtlust

This ad has a similar thought but the exact opposite message.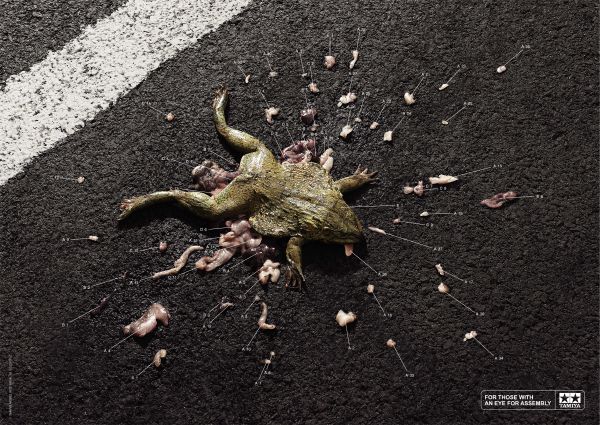 Copy: For those with an eye for assembly
for Siam Tamiya (model kits shop).